We watched the debate last night. I don't really have anything to say about it. Not exciting, nothing all OMG-he-said-what?!? At certain point, I felt like even though they were speaking English, there was no sense to the words, they were all just tossed together. Word salad. Today, I made soap.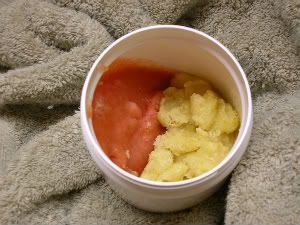 Peppermint Candy sugar scrub. It looks kind of gross but it feels good. I used Cocoa Butter which is way too greasy for this to be a scrub-rinse-go kind of thing, but after scrubbing and then regular soaping my skin felt SUPER soft and moisturized. Plus, very minty fresh!
Coffee Cake bar soap. Still in the saponification process. I'll be able to unmold it tomorrow and then it'll have to cure for about a month but then, yummy vanilla latte smelling soap!
The other night Kyle and I met Mom for dinner. Hilarity ensued: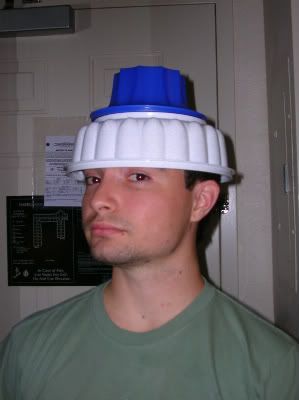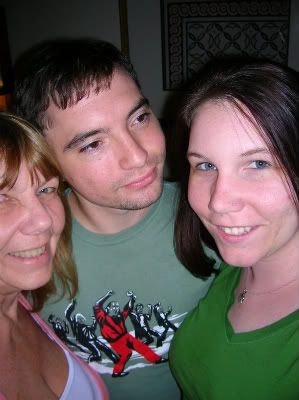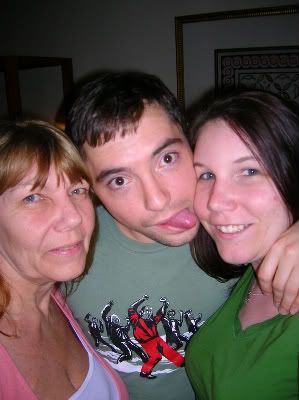 (Note: clicking the pictures will take you to the bigger Photobucket versions.)