For the 3rd major project, the song I will be using is by my favorite cello-rock band, Rasputina. For the initial song => inspiration part of the project, I decided to use another of their songs to get into the right mindset.
AntiqueHighHeelRedDollShoes is the first and from there I also considered the song Gingerbread Coffin. Both of these songs use imagery relating to dolls. I understand why people often find dolls creepy or unsettling but I think that is what I like about them.
I like the dramatic lighting on this one.
Gift Wrapped Doll #37
James Rosenquist
Oil on canvas
1997
I'm a big fan of buying handmade and I love sites like
Etsy
and
ArtFire
. This handmade doll reminds me of drawings of medieval plague doctors which are both frightening and fascinating.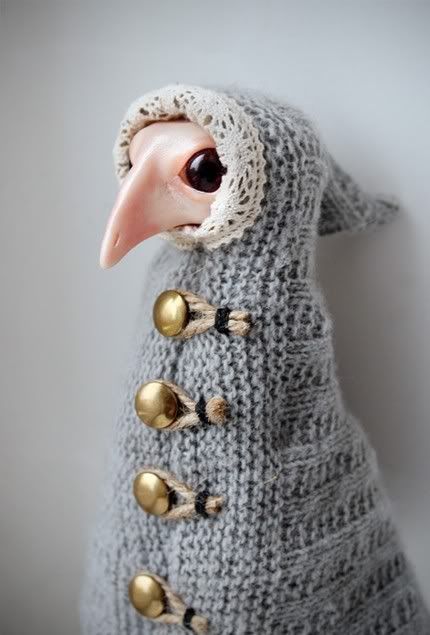 Birdman from woods
Ree Gurova for Lime in Moloko
Polymer clay and fabric
2009
My friend Brigitte is the artist behind a line of custom dolls called
Zombuki
. I really like her pieces.
Eulalia Dia Zombuki
Brigitte Coovert
2009